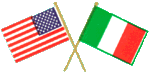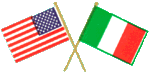 The Ocean County Columbus Day Parade Committee
Incorporated
500 Christopher Columbus Boulevard
P.O. Box 1492, Seaside Heights, NJ 08751
www.columbusnj.org
(732) 914-0351, parade.info@juno.com


Contact: Michael A. Blandina 732-477-6507

**FOR IMMEDIATE RELEASE**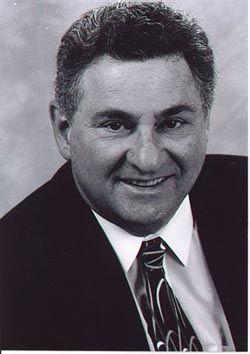 Patrick L. Bottazzi Selected as Columbus Day Parade Grand Marshal
Brick Township, NJ---The Ocean County Columbus Day Parade Committee is proud to announce that Patrick L. Bottazzi. has been chosen to serve as the Grand Marshal for this year's Columbus Day Parade to be held on Sunday, October 10, 2010. This year marks the Nineteenth edition of this popular event.
"Every year we are faced with the difficult task of selecting one person from the many deserving candidates to serve as the ceremonial leader of our Parade and Italian Festival," said Parade Chairman Michael Blandina. "After thoroughly reviewing and considering all the candidates I am proud to say that we have chosen Patrick L. Bottazzi as the Grand Marshal for this years Nineteenth Annual Event.
Mr. Bottazzi was born in Cedar Grove New Jersey on May 17, 1935. He graduated from Bloomfield High School in 1953. Since his graduation from high school he has attended several professional courses and seminars including the National Association of Home Builders, Critical Path Method course in 1964, Dale Carnegie School, Public Speaking course in 1965, Ocean County College, Business courses in 1968 & 1969, Restaurant Management course in 1985 at the Restaurant Association of New Jersey and the League of Municipalities seminars for Township Planning and Zoning in 1986.
Patrick L. Bottazzi served in the New Jersey National Guard from 1957 to 1965. From the early 1950's until the mid 1980's he had been a general contractor, building residential developments and several commercial properties throughout Ocean County. In 1977 he purchased the landmark restaurant, Bottazzi's Red Lion Inn, in Brick Township. In the 1990's Patrick began a new venture when he became a Thoroughbred Horse trainer and owner, creating Bottazzi Racing Stables which proved to be very successful; winning several training titles at the Meadowlands and Garden State Park.
Patrick L. Bottazzi's community involvements include serving on the Board of Directors-New Jersey Shore Builders Association, Commissioner on the Brick Township Housing Authority, Brick Township Planning Board, Brick Township Council, and currently serves as a Commissioner on the Brick Township Municipal Utilities Authority. As a Brick Township Councilman, he was in the forefront to introduce one of the first ordinances in the State of New Jersey to institute a recycling program. As a Commissioner on the Authority since 1994 he served several terms as Chairman, prior to the current term, and was instrumental in the acquisition and development of the Brick Reservoir.
Mr. Bottazzi is a member of the North American Fishing Club, North American Hunting Club, Tri-State Thoroughbred Horse Association, New Jersey Beverage Association, New Jersey Restaurant Association, Brick Chamber of Commerce and Visitation Roman Catholic Church.
Patrick has been living in Brick Township for 53 years where he resides with his wife Kathie. They have 5 children, Patrick, Peter, Paris, Julie & Leah; and 5 grandchildren.
"Patrick L. Bottazzi stood out among this year's nominees because of the excellence he has achieved in his career and his lifelong service to his community and fellow citizens," said Screening Committee Chairwoman Carol Tramutola. "We are confident that this extraordinary man will uphold the fine tradition established by his predecessors. I am looking forward to having Patrick lead our Nineteenth Parade and serve as our representative this year."
Patrick L. Bottazzi's selection as Grand Marshal will be celebrated at the Annual Grand Marshal Dinner Dance at the Crystal Point Yacht Club on Thursday, June 24. We will also be presenting Joyce Camera with our service award. Joyce has been a longtime member and recording secretary of this organization. Additionally she is the committee's liason to the Borough of Seaside Heights, where she serves as a Councilwoman. Joyce has continued to work, promote and build on our successes for the past eighteen years. "Our annual Dinner Dance is traditionally the highlight of our pre-parade festivities," said Chairman Blandina. "I encourage anyone who wants to have a good time and honor these two fine individuals from Ocean County to attend this Dinner Dance."
Anyone interested in attending the Dinner Dance, placing and ad in the ad journal, sponsoring the event, joining the Parade Committee or wishing any other information regarding this year's Parade and Italian Festival and accompanying events may contact Michael Blandina at 732-477-6507.
---